Discover the story and inspiration.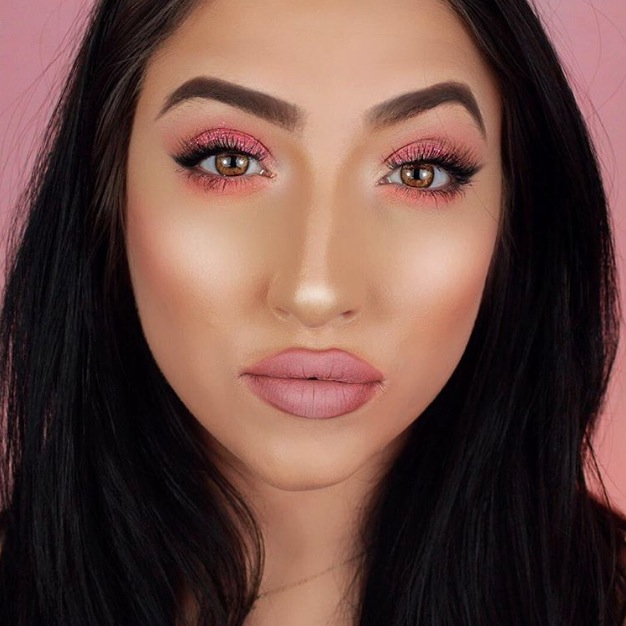 "Pink is the name of this look's game! Perfect for highlighting deep brown eyes, this sparkly, bubblegum pink and tangerine eyeshadow combo pops! Add matte pink lips and glowy highlights, and you'll be ready to soak up the sun and pop bubbles all day."
Learn to recreate this fun pink look!